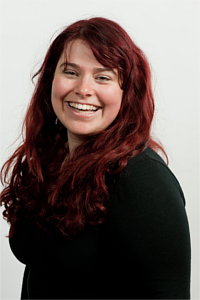 Dr Csilla Ariese completed her PhD in 2018 as part of the ERC-Synergy project NEXUS1492 at the Faculty of Archaeology, Leiden University. Her dissertation 'The Social Museum in the Caribbean' explored 195 Caribbean museums and the practices and processes through which they engage with a diversity of communities. This study highlighted grassroots museums and the dynamic ways in which they involve communities in all aspects of their work. She continued working within the same project as a postdoctoral researcher, developing a catalogue publication of Caribbean archaeological collections held in European museums.
Currently, she is co-founder and secretary of the VALUE Foundation which aims to design, facilitate, and conduct worldwide research, development, and outreach on the crossroads of gaming and academia. She has also been the secretary of the Museums Association of the Caribbean since 2015.
She was a curator for the exhibition Culture Arcade at the Prince Claus Fund Gallery in Amsterdam (2018) and project leader for the exhibition Gender Matters at three museums in Gothenburg (2011). She has previously worked at the Amsterdam Museum (2013), the Western Australian Museum: Shipwreck Galleries (2011, Fremantle), and the Néprajzi Múzeum (2010, Budapest).
Besides her PhD, she holds an MSc in International Museum Studies from Gothenburg University (2012) and at the same university completed a BA in archaeology with a specialization in maritime archaeology (2010).
Csilla is a storyteller at heart, who is passionate about shipwrecks, ruins, the underwater world, games, and – of course! – museums.
For ECHOES, Csilla will be focusing her research on the Amsterdam Museum in the Netherlands and specifically looking at how the museum is engaging with and negotiating the complex colonial pasts of its collections and the city and its citizens. Over time, the Amsterdam Museum has taken on an ever more critical stance in relation to its colonial past and has grappled with these issues through new exhibitions, tours, audio guides, public programs, and research involvements. Csilla will dive into the museum to gather examples of (de)colonial heritage practices, past and present.
Her publications reflect her wide range of interests:
Click to see full list of publications
Csilla E. Ariese , Mariana Françozo 2019. Completeness: How the Lack of a Mouse in a Box Revisits the Spectacle of the Kunstkammer. Curator: The Museum Journal.
Ariese-Vandemeulebroucke, Csilla E. 2018. The Social Museum in the Caribbean: Grassroots Heritage Initiatives and Community Engagement. Leiden: Sidestone Press.
Ariese-Vandemeulebroucke, Csilla E. 2018. Engaging Youth Audiences in Caribbean Museums. Caribbean Museums 2-3: 6-23.
Ariese-Vandemeulebroucke, Csilla E. 2017. How Caribbean Museums Contribute to a More Sustainable Society. In MuseumsEtc (pub.) The Museum Blog Book (184-191). Edinburgh & Boston: MuseumsEtc.
Mol, Angus A.A.; Ariese-Vandemeulebroucke, Csilla E.; Boom, Krijn H.J.; Politopoulos, Aris (eds). 2017. The Interactive Past: Archaeology, Heritage, and Video Games. Leiden: Sidestone Press.
Mol, Angus A.A.; Politopoulos, Aris & Ariese-Vandemeulebroucke, Csilla E. 2017. "From the Stone Age to the Information Age": History and Heritage in Sid Meier's Civilization VI. Advances in Archaeological Practice 5.2: 214-219. DOI: 10.1017/aap.2017.9
Mol, Angus; Ariese-Vandemeulebroucke, Csilla; Boom, Krijn; Politopoulos, Aris & Vandemeulebroucke, Vincent. 2016. Video Games in Archaeology: Enjoyable but Trivial? The SAA Archaeological Record 16.5: 11-15.
Ariese-Vandemeulebroucke, Csilla E. 2016. Australia's Earliest European Graves. The Great Circle: Journal of the Australian Association for Maritime History 38.1: 72-95.
Ariese, Csilla E. 2012. Databases of the People aboard the VOC Ships Batavia (1629) & Zeewijk (1727): An Analysis of the Potential for Finding the Dutch Castaways' Human Remains in Australia. Fremantle: Australian National Centre of Excellence for Maritime Archaeology.