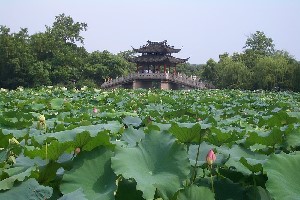 Association of Critical Heritage Studies Conference 2018
01 – 06 September 2018, Hangzhou (China)
The global rise of heritage studies and the heritage industry in recent decades has been a story of crossing frontiers and transcending boundaries. The 2018 Association of Critical Heritage Studies conference, held in Hangzhou, China, thus takes 'borders' as a broadly defined, yet key, concept for better understanding how heritage is valued, preserved, politicised, mobilised, financed, planned and destroyed.
Thinking through borders raises questions about theories of heritage, its methodologies of research, and where its boundaries lie with tourism, urban development, post-disaster recovery, collective identities, climate change, memory or violent conflict. Held in the city of Hangzhou, China, Heritage Across Borders will be the largest ever international conference in Asia dedicated to the topic of heritage. It has been conceived to connect international participants with local issues, and in so doing open up debates about the rural-urban, east-west, tangible-intangible and other familiar divides.
The ECHOES Team will be responsible for hosting two sessions during the event:
'Decolonising Heritage: Border Thinking; Border Practices' – see the full abstract here.
'Decolonizing heritage in city space. New epistemologies, practices and affects' – see the full abstract here.