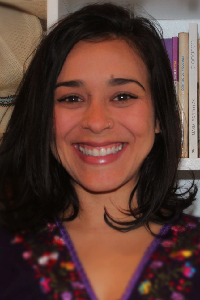 Brenda Coelho Fonseca is Ph.D. student in History at the Federal University of the State of Rio de Janeiro – UNIRIO (Coordination of Personal Development at Higher Education – Capes Scholarship). In 2017 was an intern at the Department of Anthropology of the University Institute of Lisbon – ISCTE-IUL, and a visiting researcher at the Center for Research in Anthropology of Portugal – CRIA.
Currently is a member of the Memory, History and Documentation Nucleus – NUMEM/UNIRIO and has been developing research on the workers and practices of heritage preservation focusing on the photographs of the works from the 1940s to the 1960s. Has worked in recent years on research projects and training on world heritage of the Regional Training and Management Center of Natural and Cultural Heritage – IPHAN (UNESCO C2C).
From 2018 onwards, she has been a member of the UNIRIO team coordinated by Márcia Chuva in the H-2020 project "European Colonial Heritage Modalities in Entangled Cities" (ECHOES), integrated to the CES UC, under the general coordination of Paulo Peixoto and Lorena Querol.